Ropa-B Feeding Oil 2% 500ml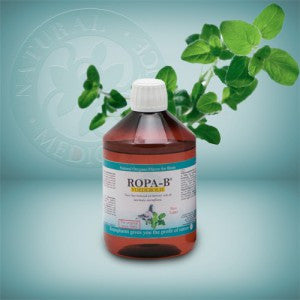 Keep your pigeons bacterial and fungal-free in a natural way.
ROPA-B Feeding Oil 2% (the only original) is a supplementary feed for pigeons.

This product is made from oregano oil extracted from the oregano plant. ROPA-B Feeding Oil 2% is an organic product that has no side effects. ROPA-B was tested by TNO and its effectiveness has been proven over and over again.
Effective against:
- Coccidiosis
- E.coli
- Trichmoniasis (Canker)
- Salmonella
- Worms
- Young Pigeon Sickness