Ultimate Elixir 32oz. (Dr Pigeon)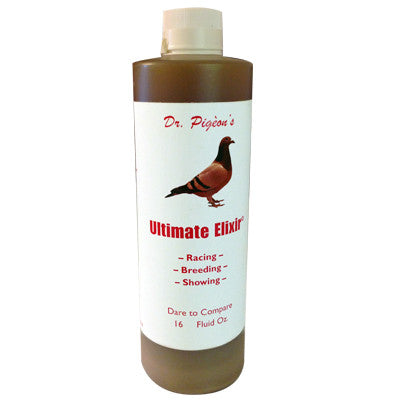 High potency food, containing 19 amino acids, 15 vitamins & lipotropics, 63 minerals.  Promotes fertility, growth, condition and stamina. Many people tell me they love this product. Brings your pigeons into magnificent condition. An excellent product for the price. Great for preparing pigeons for Racing/Breeding/or Showing season.
Dosage: 1 tablespoon per gallon of water.