Avian BioTech Primaquin 100 grams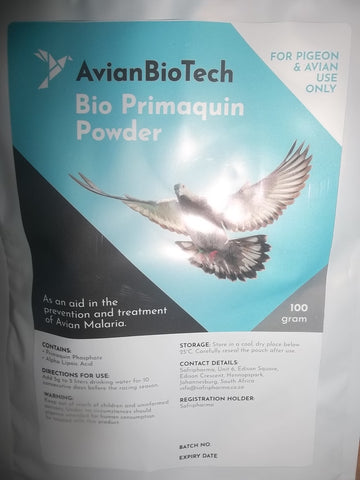 Primaquin powder for use in the drinking water to aid in prevention and treatment of malaria. For the treatment and prevention of Malaria in pigeons and cage birds. Easy to administer. 
**Extremely safe & cost effective.
Contains: Primaquin Phosphate, Alpha Lipoic Acid
Dosage: 
For treatment Add 5 g (1 scoop included) to 1 gallon of drinking water for 10 days before racing season.
During racing season: add 2 level measures to 1 gallon of drinking water once weekly.