AvianBioTech Hen Fertility tablets (50 tablets)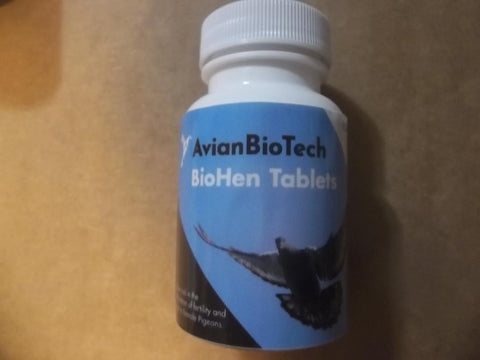 An aid in stimulating fertity in hens. Contains Vitamin E and Magnesium (Mg).

Ingredients (each tablet contains):
Tocopherol Acetate (Vitamin E) 150 mg
Magnesium Sulphate (Mg) 5 mg
Directions for use:
As an aid in increasing fertility: Dose 1 tablet to infertile hens for 5 days continuously and then 3 times a week during the breeding season.