Medizole (MedPet) 100 gram powder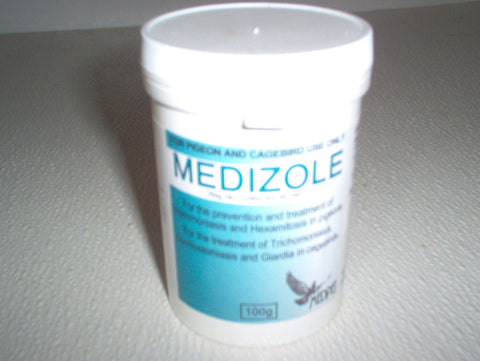 For the prevention and treatment of Trichomoniasis, Hexamitosis, and Giardia in pigeons and cage birds. Highly effective and very safe canker medication.
Easy to dose, well accepted water-soluble powder. Safe to use in the breeding season. Prime grade Ronidazole used in formulation.
Composition: . Ronidazole B.P. Vet 10% m/m,  Excipients 90% m/m
Dosage: Add 5 g (1 level scoop (included) to 2 liters of drinking water for 3-5 days, Fresh solutions should be made daily.