Wedding Release Chapel (Single bird)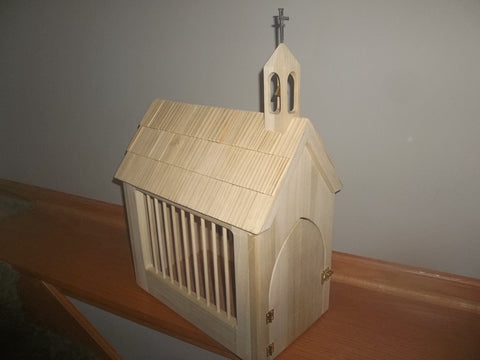 American made, hand crafted chapel that is great for white bird releases. It is a must for any dove release business that wants to look professional. The doweled sides allow for viewing of the bird(s), and the steeple on top with a working bell along with metal cross at the top, add that extra authentic touch. Chapel will take any release business to next level, and conveniently fits in front seat.
Measurements are 13.75" length, 8" wide, and 15" high (not including removable steeple for easy transportation).